Release v2.0 – Turnover and JUCO Pipeline Insights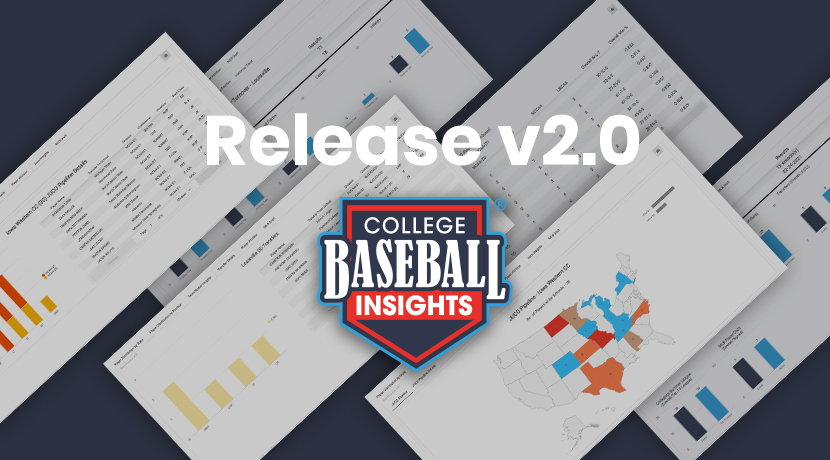 On November 8th 2021, College Baseball Insights released version 2.0.
Why is this release so important?
COVID-19
2020 season cancelled
Student Athletes granted additional year of eligibility
Team Roster Management challenges
Player Attrition (Transfers) increased significantly
What should you look for?
Does school recruit transfers?  For what positions?
What is the annual team roster turnover by position?
What is the JUCO Pipeline to 4 year schools?
Release v2.0 Features
Transfer Details
Detailed Information for Transferred Players
Player Name
Transfer from School
Position
Graduation Class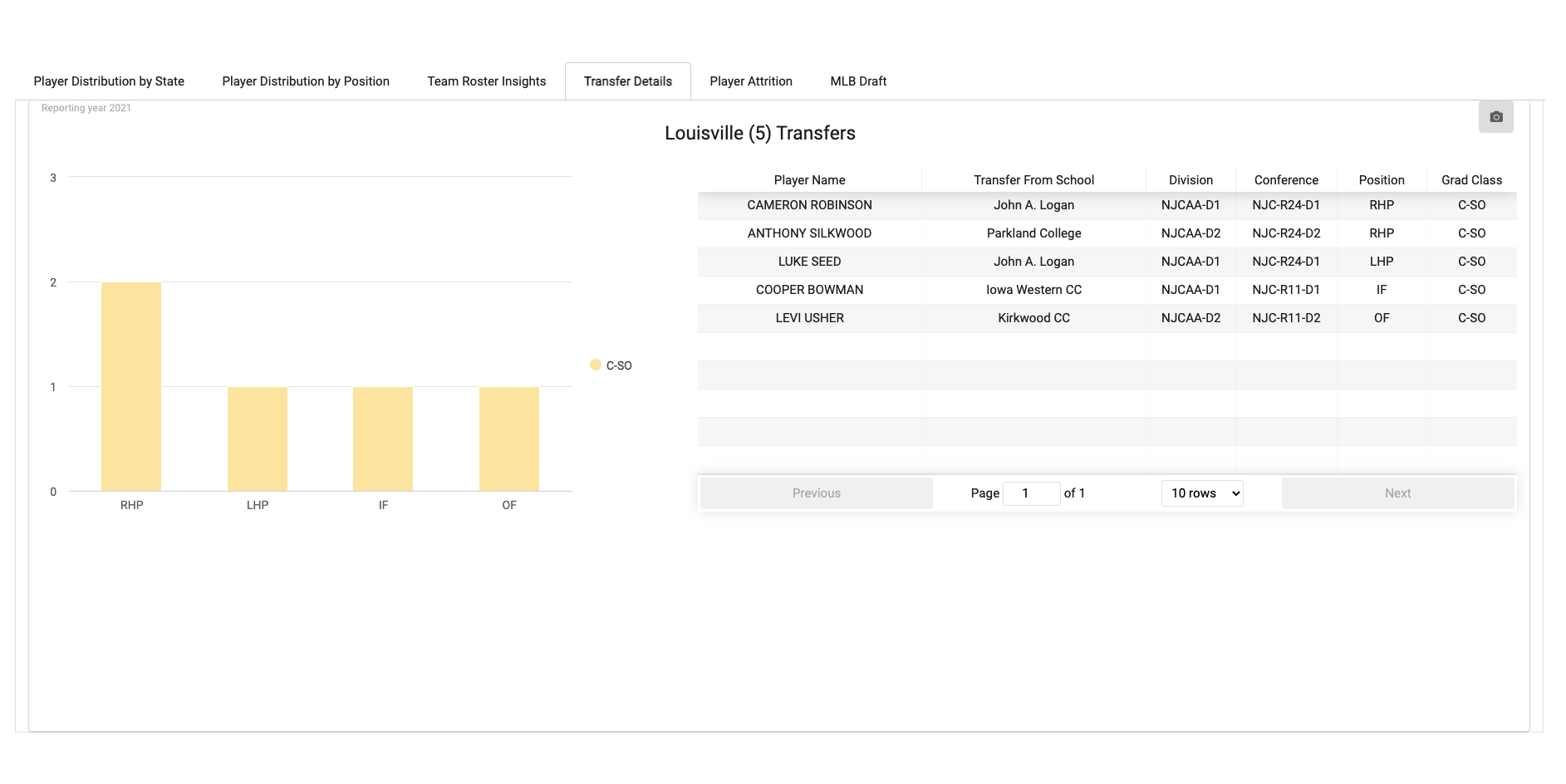 Player Attrition: Turnover Overview
Team Roster Turnover by Position
Total Outgoing vs Incoming Players
Breakdown by Position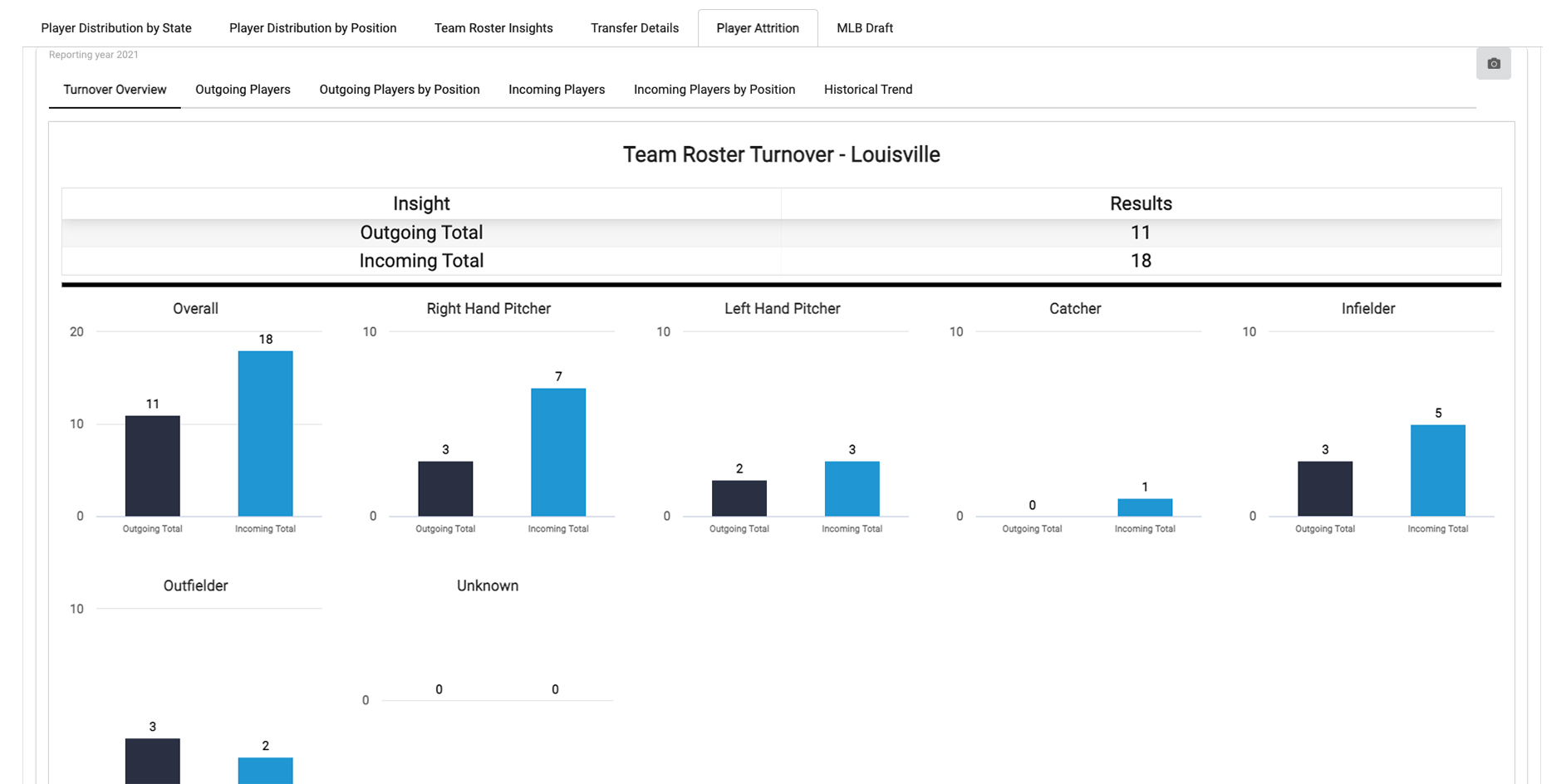 JUCO Pipeline Dashboard
Every JUCO school and what division players moved to
Overall Players
Division
Win / Loss
Drill down to schools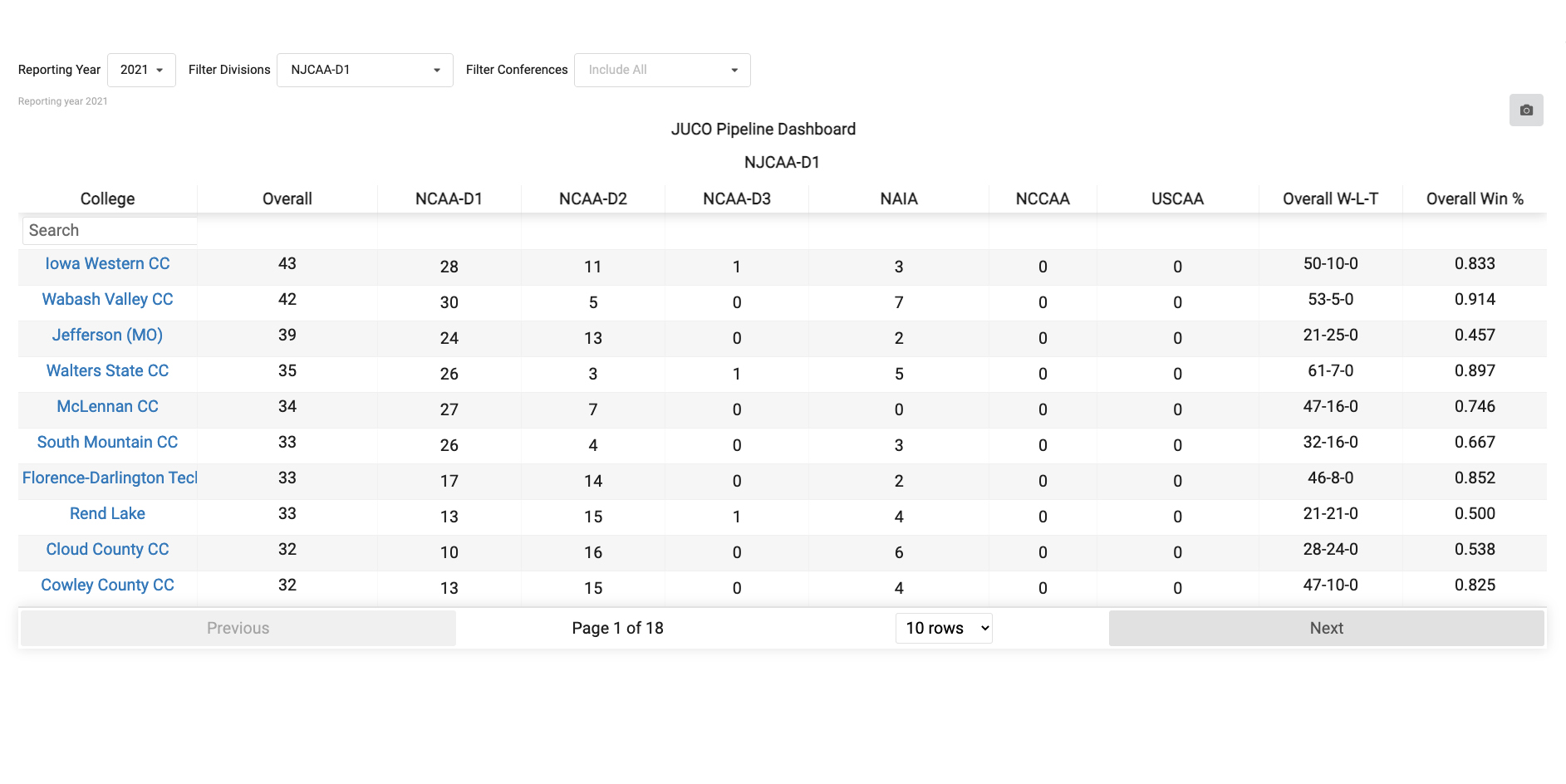 JUCO Pipeline
Number of Players at 4 years Schools
States Transferred to
Divisions Transferred to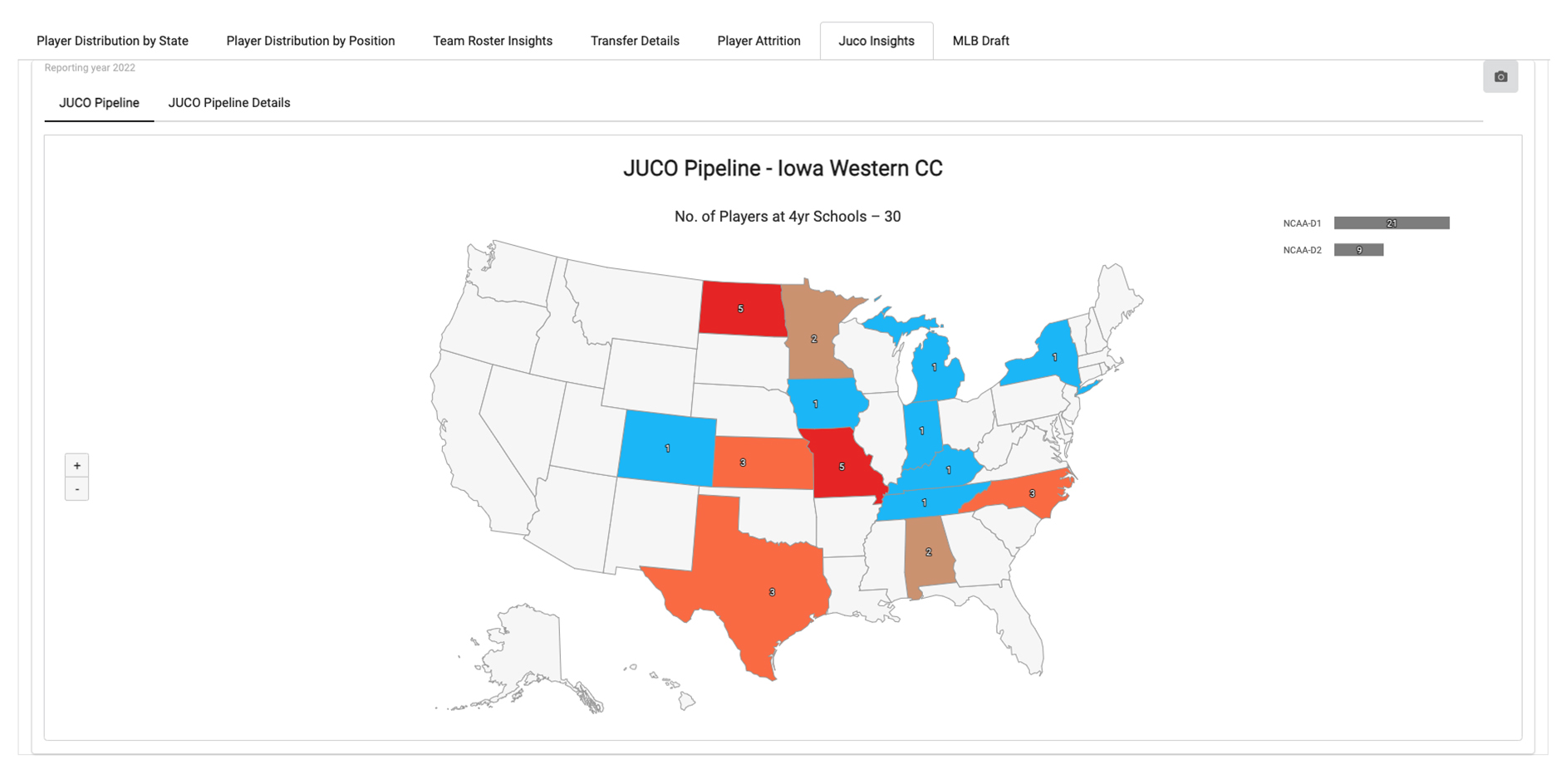 JUCO Pipeline Details
Position and Division, Detailed insights for player by name
Graph:

Position
4 year Division (e.g) NCAA-D1, D2, D3, etc.

Player Detail Chart:

Player Name
Transfer to School
Division
Conference
Position
Graduation Class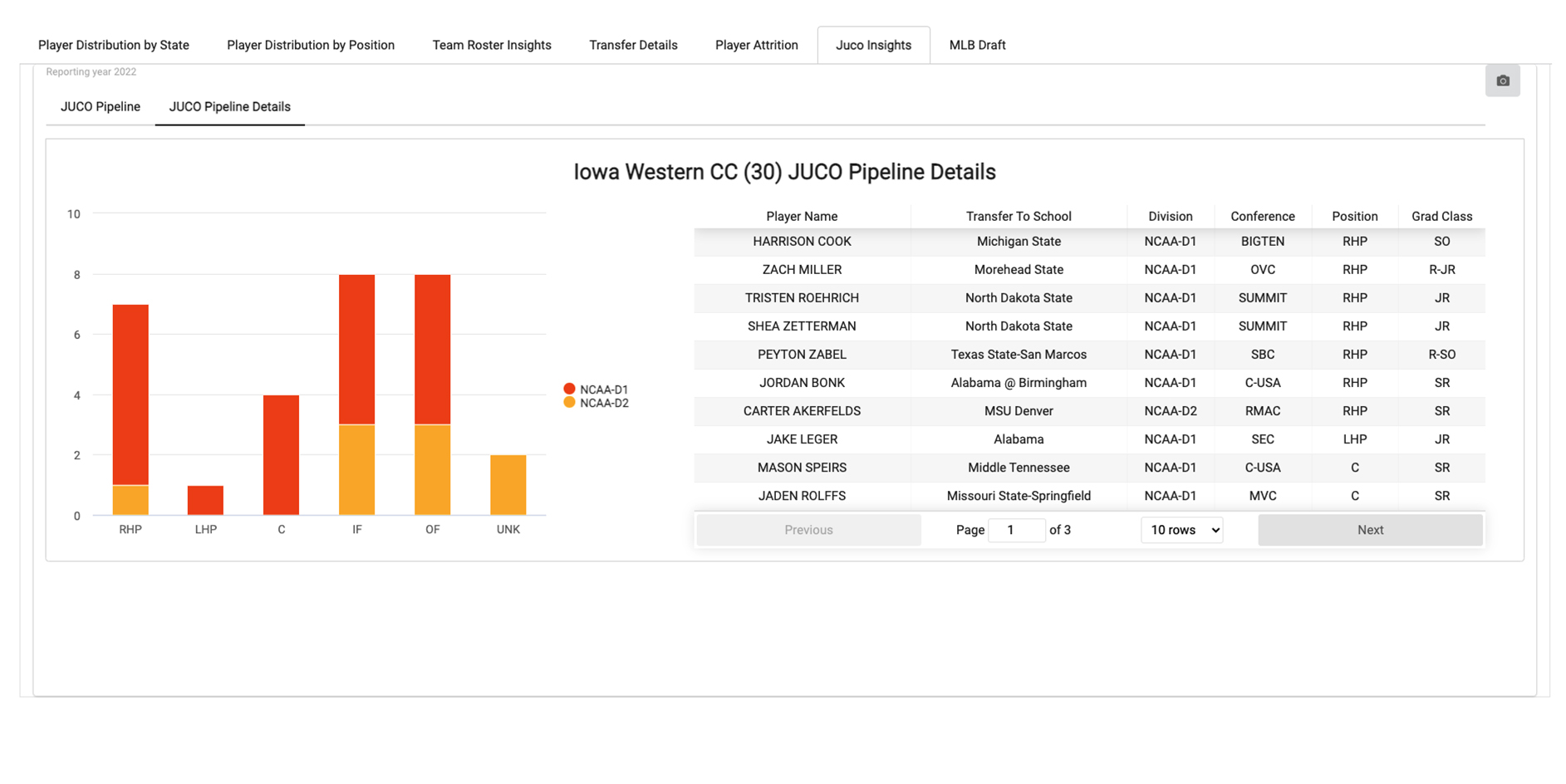 Team Roster Insights
Head Coach Label Upgrade
Name of Head Coach
Link to coaching staff website